Monday, October 19, 2009 at 5:03PM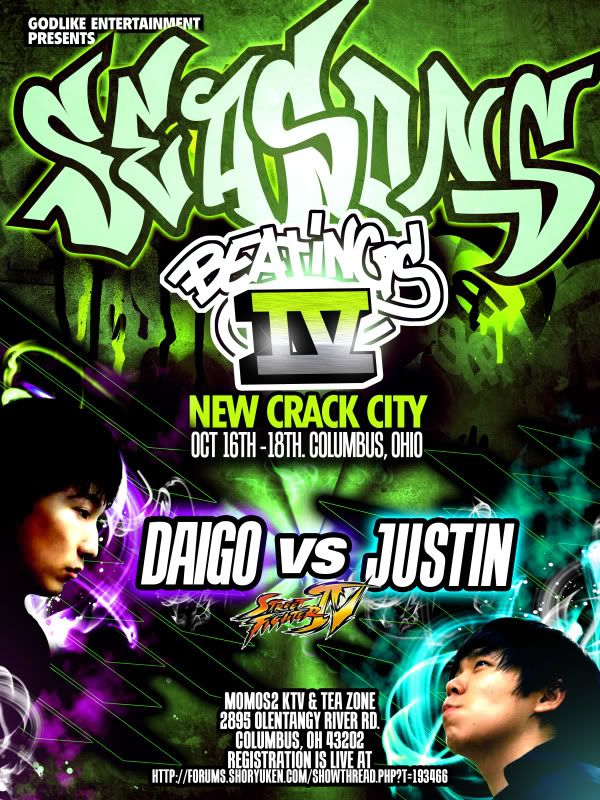 This event was something no thread or internet streaming video could truly capture. Even I could not capture the entire run of every tournament, but when I was at Seasons Beatings IV; I took in as much information as possible. There were games, that up until now, I had not seen high-level play and when I did catch the classic Sanford Kelly versus Justin Wong matches; these matches went beyond my expectations. This was a wake up call. A huge wake up call to the fighting community as a whole. Street Fighter IV has indeed arrived and is a game with comparable depth to it's predecessors. There was/is resistance when talking to veteran players about Street Fighter IV [even I was and still am a naysayer], but after this tourney and this year's EVO; Street Fighter has earned its spot as one of the premiere, high-level tournament fighting games.
While I was there I took some photos, not my best day, but I tried to capture the essence.
Below Is video of the Street Fighter IV: Grand Final. Justin Wong vs. Umehara Daigo. The Final Set [Daigo won the first]
After the jump [Results/Opinions/Photos/Marvel vs Capcom 2: Justin vs Sanford Grand Final]
tagged

2009,

Daigo,

Seasons Beatings,

Wong
in

Console Gaming,

Culture,

Fighters,

Gaming,

Tournament